Here's a Triadic Blues etude I wrote a while back for one of my favorite trumpet players Josh Welchez.  It is comprised of all major triads either ascending or descending by half steps.
The pdfs below will outline the specific triads used.  Keep in mind the traids are in various inversions and rhythmic groupings, a few times, only 2 notes are used from a given triad.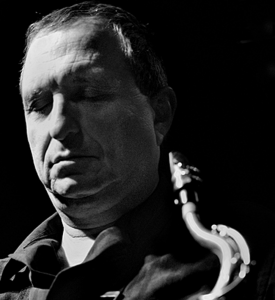 This method is loosely based on George Garzone's teachings; using triads to produce sounds and shapes that take you outside of the standard constructs of improvising melodically over any harmonic form.  This etude is simply a way of beginning to hear and apply the concept of using triads freely to construct lines and melodies.
~ Enjoy!
~Click Here To Make A Donation. Thank You!~!
~Purchase my book: Modern Jazz Vocabulary Vol. 2~
~Buy The Bass and Drums Play Along CD~

~Click Here To Make A Donation. Thank You!~!
~Purchase my book: Modern Jazz Vocabulary Vol. 2~